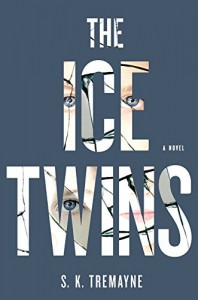 I really wish I'd liked this book as much as everyone else seems to. It's about a couple whose relationship hits the skids after one of their identical twins dies in an accident. Tension builds as the couple moves to a rundown house on a remote Scottish island and their surviving daughter tells them they made a terrible mistake about which twin died.
1. If somebody finds a key to a chest full of secrets, that person should uncover all of the secrets at the same time. Leaving one last drawer to be gone through at the book's climax is shitty writing.
2. I really could have done without the photos of what appears to be the author's vacation house. One gets the impression that there's a patch of Scotland that's important to him and that he loves well, but if that's the case he should be able to describe it vividly instead of relying on photos as a crutch.
3. The ending read as misogynistic to me.
(show spoiler)
I won't be reading other books by this author.